WordPress 3.0 "Thelonious", has been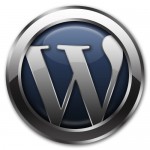 released today, and though everything that I've always loved about WP is still there, some great added functionality comes included right "out-of-the-box".
The best two things regarding all the new stuff, to me anyway, is how much time some of it will save me in front-end development, and how much more "on-the-fly" customization my clients will be able to execute themselves.
Most notable among the things that will help the end-users (or clients) is the Custom Menus System that introduces a more flexible navigation taxonomy. Multiple menus will now be able to include pages, categories, and custom links in whatever order you wish them, without having to delve into any code.
Custom Post Types will further help in assembling items into groupings available in the left sidebar of the admin area. Much more of a CMS type of interface, especially for novice users who need to easily find content by type.
Though the Release Candidate was available for several weeks, I never had a chance to play with it. Now that I have my very own full release of 3.0, I'll be playing with it day and night like a kid with a new video game until I have it powned.
Tags:
design